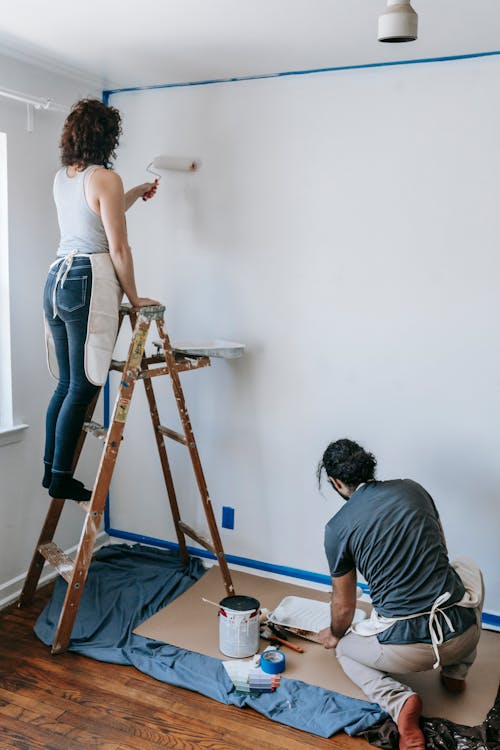 A painting job, believe it or not, can change your office or living abode. As a result, you should delegate the task to specialists. Today, we'll go over some great advice for hiring a painting contractor. Whether you are a business owner or a homeowner, you should know that hiring a professional would get you the results you want. After all, we've all experienced the agony of selecting the wrong pair of hands for a painting project. It's time to take care of your walls by hiring the best of the best. So, keep reading to learn the top considerations to consider when hiring a professional Clayfield painter:
Read the Reviews.
A high-quality company will have a track record of positive feedback. Both offline and online reviews can offer insight into a company's dependability and customer service. Visit the websites of painting companies to read the customer testimonials. You can also look at review websites such as Angi, Thumbtack, Yelp, and Google.
Obtain Customer References.
A painting undertaking is an investment in your future. It is critical to hire a contractor who has the necessary experience for your specific project. When asking for quotes, make sure to ask about past projects that are related to the type of paint job you want to be done. To obtain feedback from the references, contact them. You can also drive by businesses and homes that they have painted to see examples of their work.
Interview Potential Painters
In addition to referrals and online research, it is best to conduct initial phone interviews.
Here are some questions to consider:
Can you provide a few references from recent similar projects you've completed?

Who will be involved in the project? Are they full-time employees or subcontractors?

Do you have a valid license?

Please provide your contractor licence number and insurance credential.

Is the professional recognized as an exterior painter or an interior one?

Is the paint included in the estimate?

What paint brand and type do you use?

How many paint coats are included?

Would you prefer that the residents not be present during the job?

How much do you expect to be paid?
Question their Safety Practices
Painters must take safety and machinery usage into account when working on large commercial projects. Sandblasters, scaffolding, aerial lifts, power washers, and paint sprayers are frequently used when painting larger properties.
To operate safely, these tools necessitate additional expertise and training. Furthermore, hiring a seasoned commercial painter who is licenced, insured, and abides by OSHA regulations is the best way to make sure your project is completed safely and on time. Moreover, if you need any recommendations, hiring a Clayfield painter (located in Australia) could help you seal the deal.
Get Estimates in Writing
Request estimates from at least three or four painting contractors. A representative from the company will come to your house. You will take them on a tour of your home and start debating which outdoor areas or rooms need to be painted. The company will provide you with a written estimate. The estimate should include the following:
Name of the company, website, phone number, and address.

Paint Specifications: What paint and other components will be used.

The total cost, including taxation.

Terms & Conditions: Payment terms should be clear and simple to comprehend.

Scope of the Project: This should include the areas to be painted, specifics of the prep work that will be done, and the application procedure.

Start and end dates. Please visit www.vincespainting.com.au for more information.